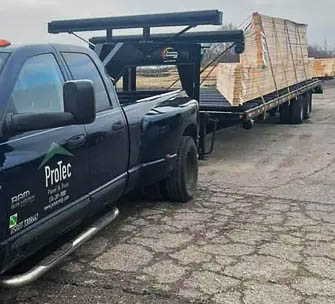 A Personalized Approach
Located in northern Indiana, ProTec Panel & Truss is a manufacturer of engineered wood roof trusses, floor trusses, and wall panels. We design and build custom engineered components for residential, agricultural, multi-family, and commercial projects using the latest design software and manufacturing equipment.
Excellence and Professionalism
We also supply engineered wood products and premium truss hardware to meet your building material needs. Our friendly design team offers years of experience and the personal attention to detail that you want when building your project.
Insured and Guaranteed
Make ProTec Panel & Truss Manufacturing your first choice in premium truss and panel design.